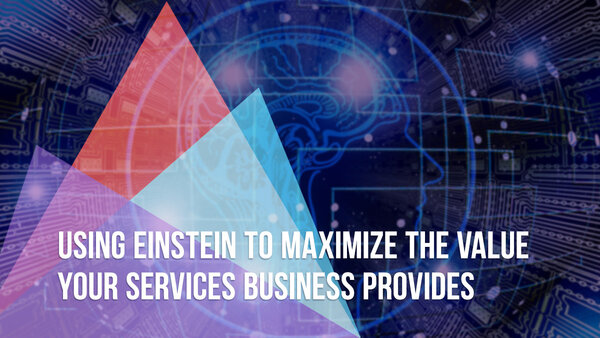 As a services business, providing value to your clients is a top priority. One way to do this is to utilize a tool like FinancialForce PSA, which runs on the Salesforce platform. This gives you a connected view of your business from lead to delivery to billing. Awesome, so that's it, right?
What if your data could tell you more about your business than standard reports? What if you could learn about trends in your data and see which of your currents projects may be at risk of going over budget before it happens? You could get ahead of your services business and drive client success!
Sounds like a job for an expensive Data Scientist… Or Salesforce Einstein! Did you know that Salesforce has a tool that uses AI to analyze trends in your data, make predictions, and help you understand your business better? The possibilities are endless. Salesforce can help you answer questions that you never knew it could answer, such as:
How can I maximize utilization of my resources?
Einstein Discovery allows you to pick an attribute such as utilization, analyze your data, and then tell give you suggestions on how to maximize it! Imagine finding that perfect balance between long- and short-term engagements that leads to your ideal utilization of your resources!
How can I tell how my client is feeling about our work?
Einstein Sentiment can analyze the emails your client sends you and ascribe a positive, negative, or neutral feeling to it. You could use that data to identify potential issues and risks earlier and address them before they impact your delivery to the client!
How could I tell if a project is at risk of going off-track?
Einstein Prediction Builder can assign a value score to help you understand the probability of a certain event happening, such as passing the end date or going over budget. You can then quickly see where your biggest risks are, and allocate resources to ensure you deliver on time and under budget!